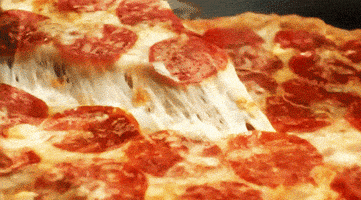 Hmm.
That wasn't what I'm used to, but it tasted pretty good..
...
This doesn't seem right.
I hope I didn't do something wrong. Please don't leave me, mother. Please don't abandon me. We can work this out. You can let me do anything. You can decline all of my needs. Please don't tell me you're planning on giving me away. I love you mother. I love you.
Please stop feeding me with pizza. You see, if you give me pizza, I'll be making a mess on the table. I'll be spitting the ketchup onto the rug. I'll be stuffing pepperonis into the toilet. I'll be biting your hand. So please don't give me pizza. Look at how misbehaving I am.
You're the only person who has the rights to do anything to me. So do anything to me. Because I have no worth, and no future. All I am able to create is trouble. This is what you have learnt over the decades. I can't even drink soup formerly without choking on each drip. Cockroaches are useless.
Listen to my advice, mother. This advice is the only helpful thing thie cockroach can ever give to you. This will be the only pretty and mannered thing I'll ever say. Everything you do is medicine to me. Doing nothing to me makes my stomach rot. It makes me die from the inside. I will do horrible things. I will do horrible pranks. I will do anything to get your attention.
SO DON'T EVER CHANGE, MOTHER. PUNISH ME WHENEVER I DO SOMETHING WRONG. YOU AND YOUR JUDGEMENTS ARE THE ONLY THINGS THAT MATTERS. PUNISHMENTS ARE SWEET. BUT YOURS ARE THE SWEETEST AND THE ONLY ONES THAT CAN KEEP ME BREATHING. NOBODY CAN REPLACE YOU.
I'm trying my best to change that, every single day.